"The global Hospitality industry is struggling due to the terrible Covid-19 pandemic. While many hotels, serviced apartments and restaurants continue to find the best way to adapt, we at Lalco Residency are fortunate to have a dedicated staff that have moved into our serviced apartments to take care of our guests and maintain the utmost safety and health precautions. Our team has also mobilized to do whatever we can to help those affected by the pandemic by working with Youth Feed India and Rateping to provide over 300 meals each week.
We want to thank our partners as well as the many other NGOs and companies that have stepped up to organize food and supplies to help those in need at this difficult time. We also want to thank PM Modi and CM Thackeray for the steps they have taken to keep us safe. Lalco Residency stands strong and ready to help our community, our city and our country in any way we can. Jai Hind." Mr. Haresh Khiamal, Owner of Lalco Residency.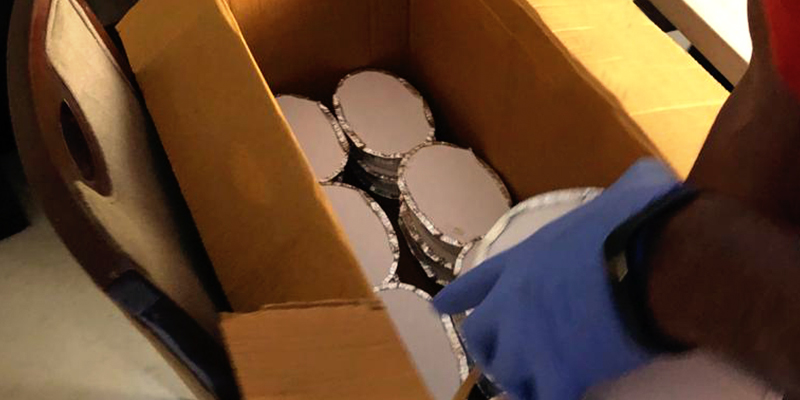 The ongoing threat from Covid-19 that the world is facing today, is causing considerable human suffering. While some feel safe staying at home in the current pandemic situation, there are many out there who are striving for their daily bread.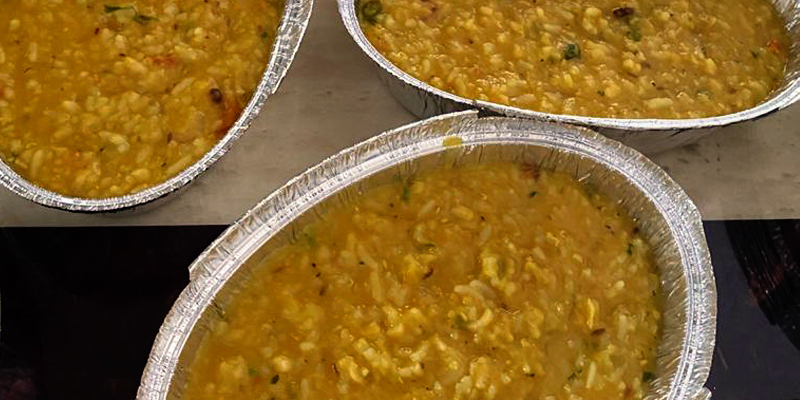 Lalco Residency, has taken the initiative to help our community by providing hot food to those in need. Lalco Residency has been making many hundreds of portions of Dal Khichadi (a combination of Dal and Rice) on a weekly basis from its kitchens through the help of its dedicated team, managers and chefs.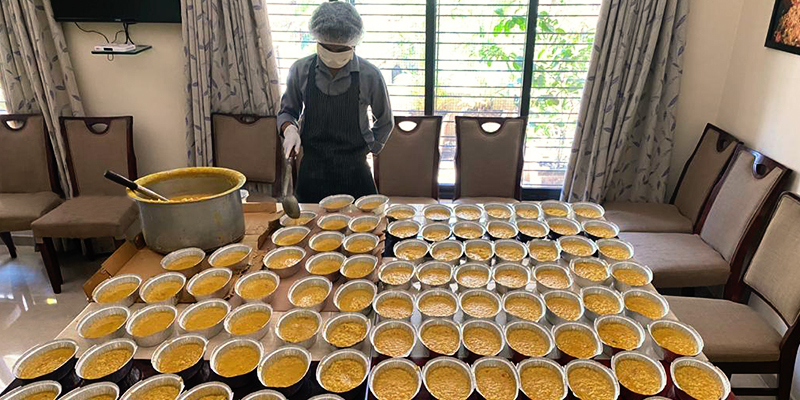 At Lalco Residency, we take utmost care while preparing and packing our food. Our Chefs and the packing team all wear masks and gloves. They take precautions to socially distance while performing their tasks. All packets and vessels are sanitized and washed properly. Every corner of Lalco Residency is cleaned with disinfectant. Every member of the Lalco Residency and Lalco Cafe Team do their part in helping those in need and we are taking every precaution to ensure we provide them with clean, tasty, hot food they can truly enjoy.