Weekend Stays at Serviced Apartments Are Just Better
Traveling during the pandemic has been stressful.
This has led to frustration for everyone. As human beings, we love to interact with friends, family members and enjoy each other's company.
But most people who live in a city like Mumbai have small homes and limited space especially when everyone is at home. Privacy becomes limited. There is usually only one space to relax. Even those fortunate to have a little bit more space still have lots of at home work and stress to deal with on a day off from work.
What if we tell you that we have a solution that can solve your problems in finding a place?
The solution we are talking about is opting for a high quality serviced apartment. Lalco Residency is Suburban Mumbai's best serviced apartment located in Andheri. With all the 5-star services of a hotel at an affordable price, Lalco Residency has the space, amenities and food to make your weekend stay cation or vacation perfection.
What is a serviced apartment?
A serviced apartment is:
● Fully furnished just like any home would be with everything from beds, pillows, sofas and dining chairs to forks, knives, pots and pans.
● a spacious apartment equipped with a fully functioning kitchen
● Cleaned and maintained by a dedicated housekeeping team just like in a hotel.
● Available for short-term & long-term stays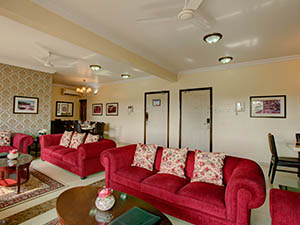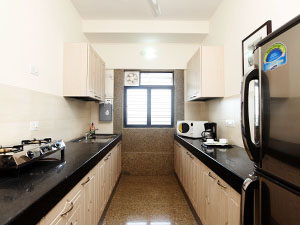 Where can one find the best serviced apartment in Mumbai?
One of the best serviced apartments in Mumbai is Lalco Residency located at Andheri East. Choose apartments ranging from 1BHK to 5BHKs. The 5 BHK room has – 2320sq. ft. with 5 bedrooms, 1 living room, 1 study, 1 kitchen, dining area, and 4 bathrooms.
What are the benefits of opting for a Lalco Residency serviced apartment?
● Check-in and check-out times can be customized on request, subject to availability.
● Hotel-like facilities during your stay.
● Spacious apartments.
● Try multiple cuisines from breakfast to dinner from Lalco Residency's home- brand restaurant, "Lalco Cafe."
● Our support team is available 24*7 to help in making your stay hassle-free.
● Complimentary access to the high speed internet on unlimited devices.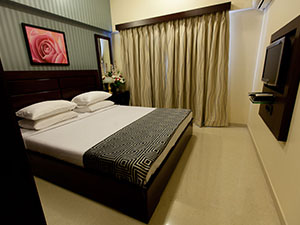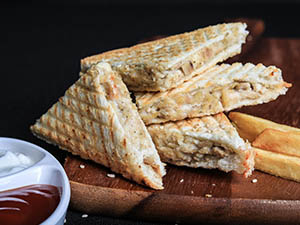 So whenever you have a weekend plan, Lalco Residency is ready to host you! Here are
a few ways you can contact us:
● Filling this FORM
● Email : sales@lalcoresidency.com
● Tel : +91 (0) 22 4276 4376