Why One Should Choose Lalco Residency Over Other Hotels?
Lalco Residency, LR, provides one-of-a-kind fully furnished serviced apartments to its guests. Located at Andheri East in Mumbai, its classy serviced apartments are an affordable alternative to traditional hotels. Staying at Lalco Residency can save you 40% or more compared to similarly rated hotels. The longer your stay and the larger the size of your party, the more you save at Lalco Residency.
FEW NOTEWORTHY REASONS AS TO WHY LALCO RESIDENCY IS BETTER THAN OTHER STANDARD HOTELS: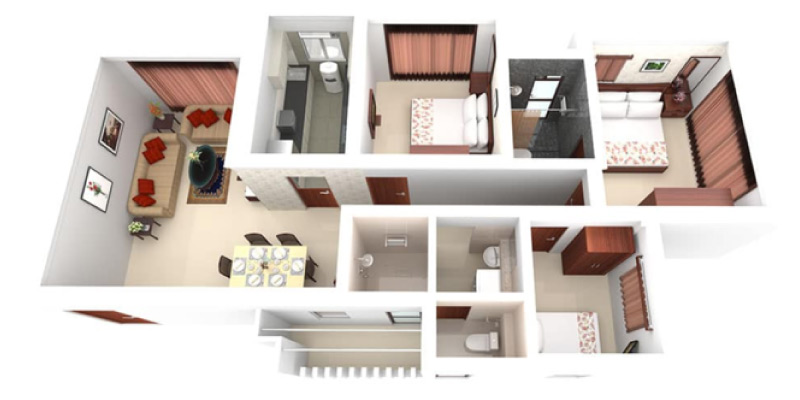 Variety of options which cannot be found elsewhere:
The size of the serviced apartments ranges from a spacious one bedroom to a large six bedroom. All the apartments are an eclectic amalgamation of luxury, comfort and value-for-money. All serviced apartments have their own fully equipped kitchen. They also have a minimum of 2 bathrooms, meaning your guests will never need to use your private bathroom attached to the master bedroom.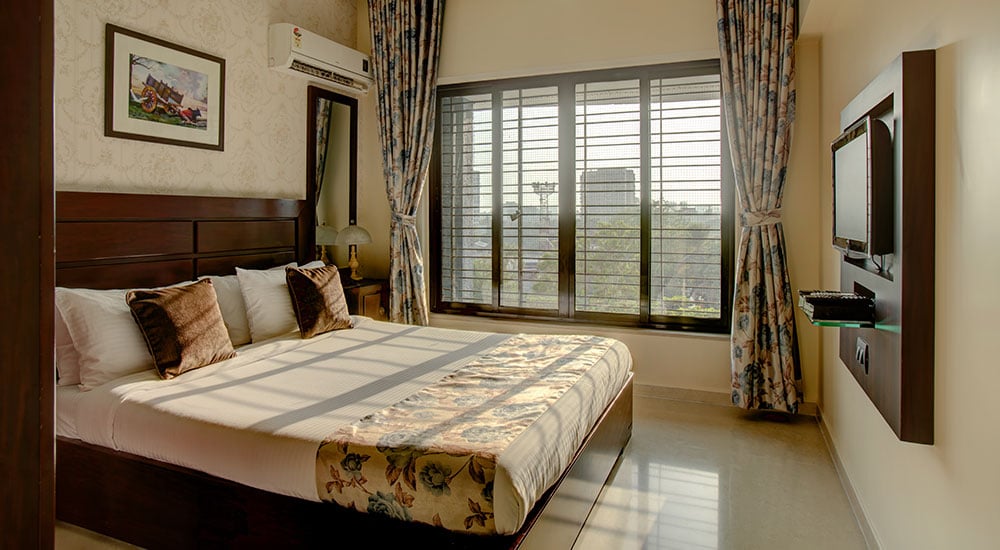 Fully furnished interiors:
All the apartments are beautifully decorated high-quality stylish furniture and are equipped with the latest technology.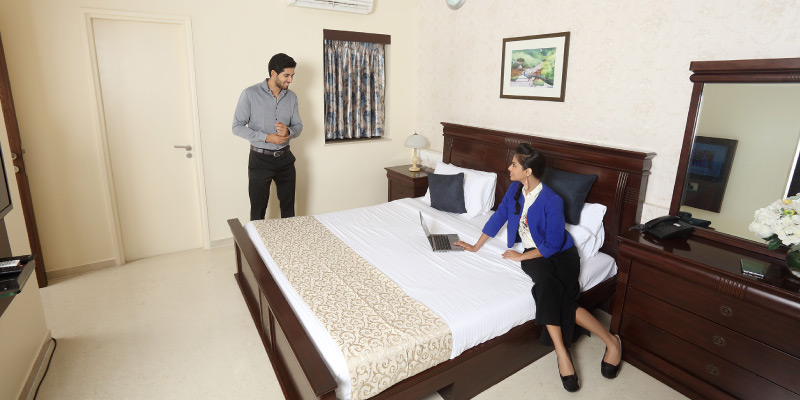 Plethora of services:
LR offers a wide range of useful services such as laundry services, 24/7 concierge and front desk services, housekeeping services, on-site ATM services, Free Wi-Fi and many more.
Services like 24 hour airport transfers, chauffeur driven cars, and business center services are available too.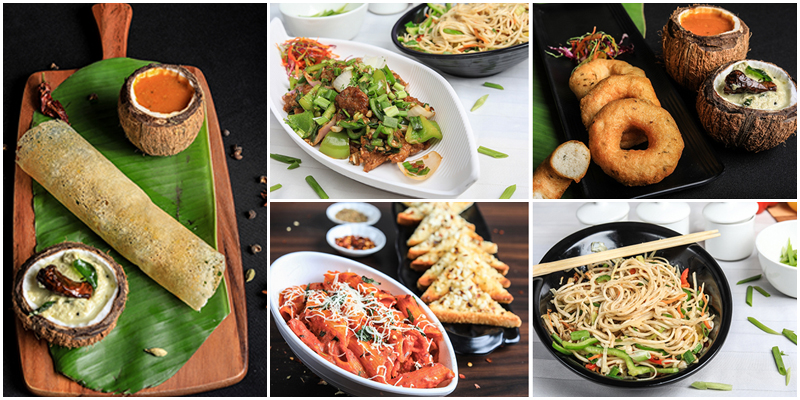 Scrumptious food:
LR's inhouse restaurant, Lalco Cage, offers multiple different sumptuous cuisines from traditional North and South Indian dishes to Indo-Chinese, Italian and American dishes. Our chef's curate the best ingredients and recipes to satisfy any of your culinary desires. While our restaurant seating is currently closed, you may order room service 24/7 from our menu.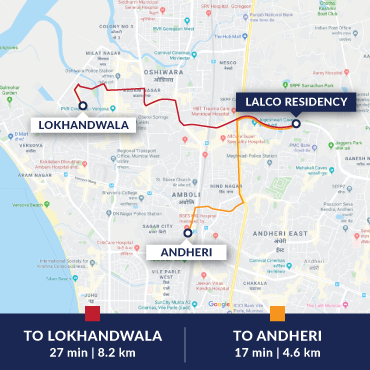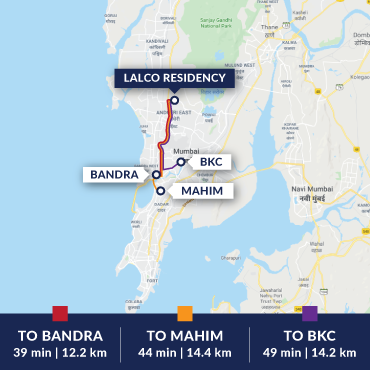 Strategic Location:
LR is strategically located in Andheri and surrounded by the Mumbai International Airport, MIDC Commercial Belt, Powai, Seepz, Film-city, NESCO, the Bombay Convention & Exhibition Centre (BCEC), etc.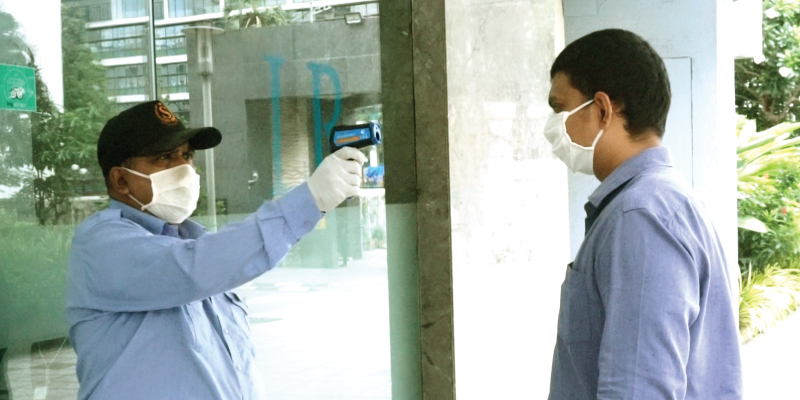 COVID-19 Ready:
All the precautions to avoid and curb the spread of Covid-19 Corona Virus are being taken to ensure the ultimate safety of all our the guests. A few of them are: temperature screening for all workers, visitors and guests at the entrance of the premises, additional cleaning and sterilization of all common areas, plastic and glass screens in our cars and our front desk, and increased social distancing of our team. For more information on our current Covid-19 related practices, please check out our Covid-19 Page on our website. , etc.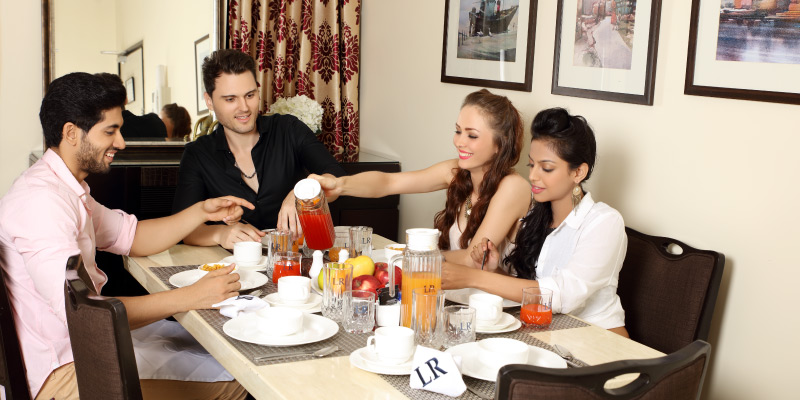 Suits the needs of one and all:
It is not only the perfect option for corporate travelers, but it is also the perfect place for families and travelers looking for extended stays or group bookings. Our large apartments can fit upto 10 adults comfortably. Even our smallest one bedrooms come with 2 full bathrooms, a fully equipped kitchen, a dining table for 6 and a living room that can easily fit 6 people. If you need a place to work that is different from the place you sleep, Lalco Residency is perfect for you. If you are looking for a place for your kids to play that is different from the place that you sleep, Lalco Residency is perfect for you. If you are looking for a home office in your apartment, Lalco Residency is the perfect place for you. If you are looking for a great rate at an amazing serviced apartment for a night or a year, Lalco Residency is the perfect place for you.
We hope you choose Lalco Residency and give us an opportunity to serve you in the best possible manner!