Thank You on the Frontline, Our CoronaWarriors
As citizens of India, we are always proud of our soldiers from all 3 sectors of our military, Army, Navy and Airforce. They are real heroes who not only fight against our enemies, but keep us safe and help the nation in every situation needed.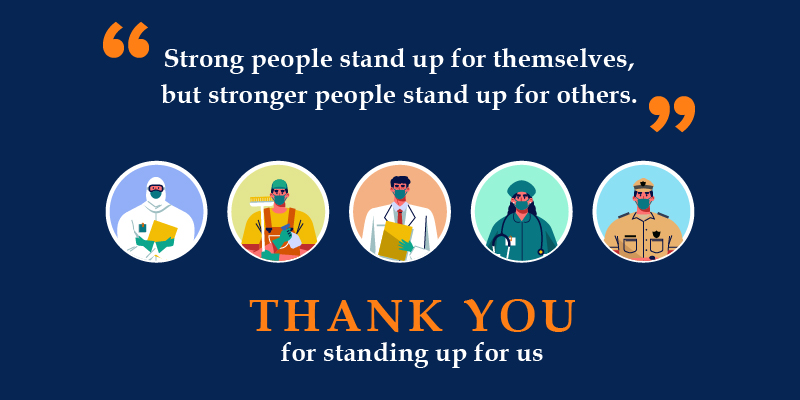 Today we are fortunate and lucky enough to add new heroes to our list, our Corona Warriors working on the frontline. In the current pandemic situation, there are people from different sectors of our society with different professions, helping out their fellow residents to fight back Coronavirus. These sectors include Medical workers, Police staff, Sanitization staff, Bankers, Food service providers, logistics and many others. As COVID-19 continues to impact the world, people are coming together to help one another now more than ever.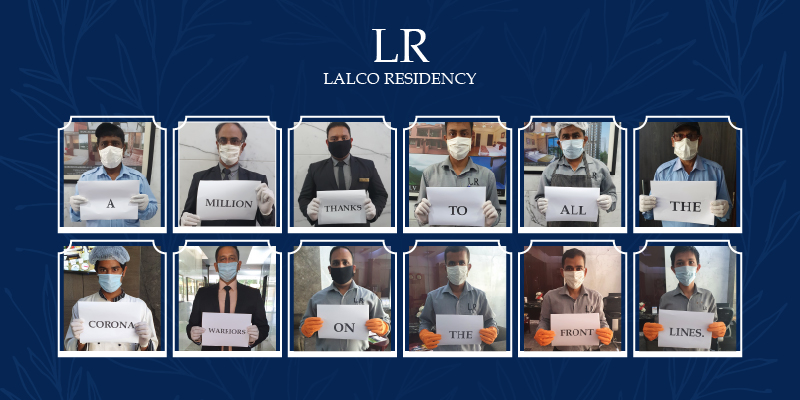 It is important for us to take care of ourselves, but it is also equally important to acknowledge the help from various unknown faces who are helping us selflessly.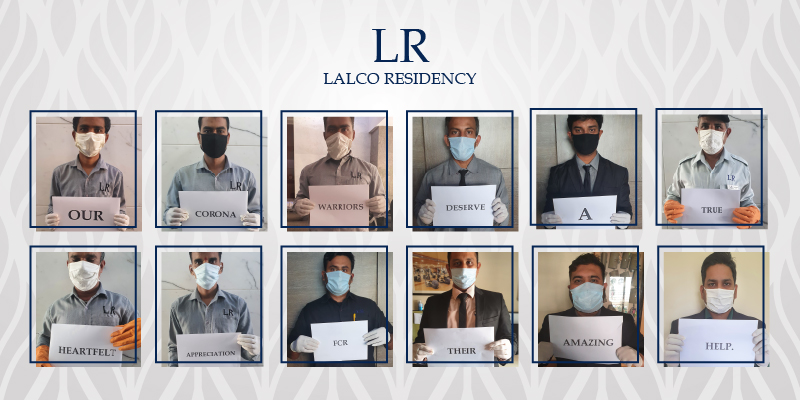 Lalco Residency requests you all to take care of yourself and the people around you, stay at home and be safe, avoid unnecessary gatherings which will help eradicate this pandemic not only from our city or state or country, but also from this world. As you have a family, our Corona Warriors too have theirs.
Lets respect their work and thank them for the great work.