Enjoy Staying in Peace in One of the World's Busiest Cities
It is said, if you can make it here, you can make it anywhere. Don't know how true that is, but Mumbai is like nowhere else. Mumbai is truly "A City of Dreams", where you can achieve everything you desire. Let's see from a different perspective, how people in the busiest city live their life.
Places to Explore:
South Mumbai: A structure built in 1924 during the British rule, the Gateway of India, makes for a great first stop for all wanderlust people exploring the city. Boating in the Arabian Sea is quite popular in the
area, with the starting point being in the vicinity of this architectural marvel. Talking about the Arabian Sea, one cannot forget to mention Marine Drive. Day or night, this beautifully landscaped curved road, is a great place to view the skyline, the beach or the sea. The road has beautiful lighting at night that looks like diamonds, and has earned the nickname of 'Queen's Necklace'.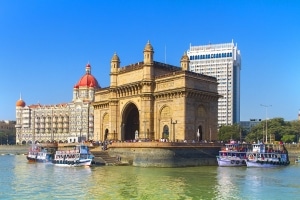 North Mumbai: Sanjay Gandhi National Park (SGNP) is the largest urban National Park in Asia, and it is located in the heart of Suburban Mumbai. At SGNP, formerly known as Borivali National Park, visitors can take a leisurely stroll, walk through ancient caves or look out for numerous plants and animal species including Leopards and Eagles. Juhu Beach is one of Mumbai's many beautiful beaches, but it also has the added charm of many activities and a lot of action on almost any day of the week. Over the next several months we will be writing a variety of Top 5 and Top 10 Lists to Update you on our favourite places to visit and our favourite things to do in Mumbai.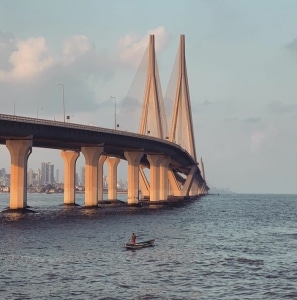 Shopping: Mumbai is known to be one of India's premier shopping destinations. From Colaba Causeway to Fashion Street to Elco Arcade to Phoenix Mall to Inorbit Mall to Oberoi Mall, Mumbai has many places for people to shop all day without resting throughout the city. Be it fashionable jewellery, stylish clothes, electronic items or even home decor items, these markets and malls have it all.
Eateries: From fast food to fine dining restaurants, Mumbai has the best food in India (although I am sure many people from Delhi would disagree). Whether you are looking for something traditional like Khyber or Dakshinayan, or something a little more modern like Bombay Canteen or Masque, Mumbai has the very best of Indian cuisine. If you're looking for non-Indian food, don't worry Mumbai has great Chinese, Thai, Italian and almost any other cuisine you can think of. Over the next several months we will be writing a variety of Top 5 and Top 10 Lists to Update you on our favourite places to eat.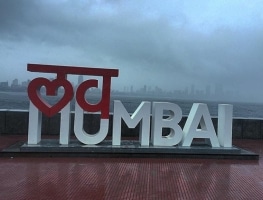 The Railways – Lifeline of Mumbai – Railways: One of the most efficient ways to travel in The best way to travel in Mumbai is by Mumbai's large Railway systems. One can travel to many of its destinations across the entire city at a minimum cost. The Mumbai Railways is also called the Lifeline of Mumbai as People are highly dependent on railways to travel on a daily basis as the connectivity is great. If you are looking for other forms of travel, we recommend taking Ubers or Olas (two-car services with mobile applications that both work in Mumbai). Alternative car services are also available as well as taxis and rickshaws, both painted black and yellow. If you do take a rickshaw or taxi make sure you review the meter and know what the expected cost is before entering the
vehicle.