Top 4 Restaurants For the Best Indian Chicken Dishes In Mumbai
Are you in the mood for some food? If yes, then you have stumbled upon the right place.
We love chicken as much as you do and to be honest it feels like heaven when you are at the right place for the right dish. India is famous for its curries, but not many people know the word curry can refer to many different flavours. Some of the famous chicken curries that have made the world go bonkers are Butter Chicken, Chicken Tikka Masala, Chicken Karahi, and Chicken Makhanwala.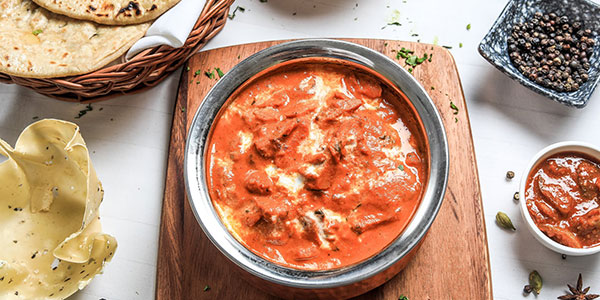 If you are looking to enjoy these dishes, then look no further, as we bring you a list of some of the best restaurants in Mumbai.
Lalco Residency – Lalco Residency is a serviced apartment with one of the best restaurants in the Mumbai Suburbs. The very aroma of the dish gives you a sneak preview of the flavours to come. The food here is cooked with utmost care and passion and will make you feel right at home. They create delicacies that suit everyone's taste buds. This ought to be one of the best places to eat chicken curries in Mumbai. The Chicken Makhanwala at LR is an experience in itself.
What to Have: Chicken Makhanwala, Indian Non-veg Thali, Chicken Biryani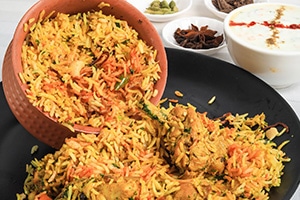 Khyber – Khyber, located in the art & heritage district in Mumbai (Fort), is famous for it's Chicken Karahi and Saag (Spinach) Chicken. The chicken curries here are lip-smacking and one can enjoy both food and ambience at Khyber.
Food Inn – This place in Lokhandwala has risen to popularity for kebabs and curries. This is another place you can count on to deliver flavours that please your palate. Try their Green Lemon Chicken, Shahi Tandoori with a side of Garlic Naan, and you should be good to go.
Kasbah Grand – Located at Goregaon West, Kasbah Grand is a perfect place to be with your families and friends. The cuisines served here including the chicken curries will leave you bewildered due to the varied flavours inspired by different provinces from around the world.
So when you plan your trip to Mumbai, do visit these places and enjoy the chicken curries.