Mumbai is known for many things… It is India's financial capital, it is home to the second largest film industry in the world, Bollywood, and it boasts many famous beaches and promenades within its metropolitan borders. If you are looking for a way to destress in the midst of one of busiest cities in the world, finding the right beach can be the perfect escape. Below is our curated list of beaches we recommend to our guests.
1. Aksa Beach
Aksa Beach is a popular vacation spot in Aksa Village, Malad. As it is situated close to Malvani it has become a popular weekend destination. While it's not the best spot to swim, as the currents can get quite strong in this area, it's a great place to relax on the sand, take in some fresh air and enjoy a sunset. The best time to visit if you're looking for some alone time is during the week as an estimated 15,000 people visit the beach during the weekends.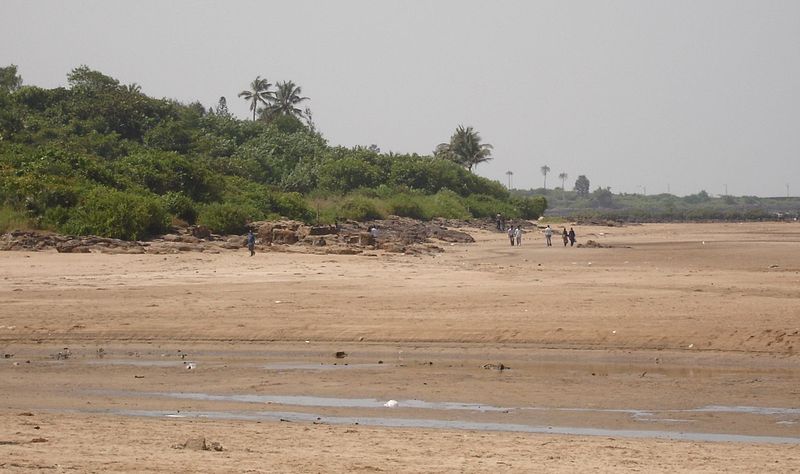 Closest Railway station: Malad (Western Line). You can also take the BEST buses right outside Borivali station or use autorickshaws as well.
2. Juhu Beach
Juhu was previously called "Juvem" by the Portuguese. Juhu Beach is one of the famous beaches in the suburbs of Mumbai. It is an affluent area that is home to many Bollywood celebrities. Juhu is surrounded in the west by the Arabian Sea, North by Versova, East by Vile Parle and in the South by Khar. Juhu beach is a great place for people who want to take a dip in the water or enjoy the many fun activities and food stalls on land.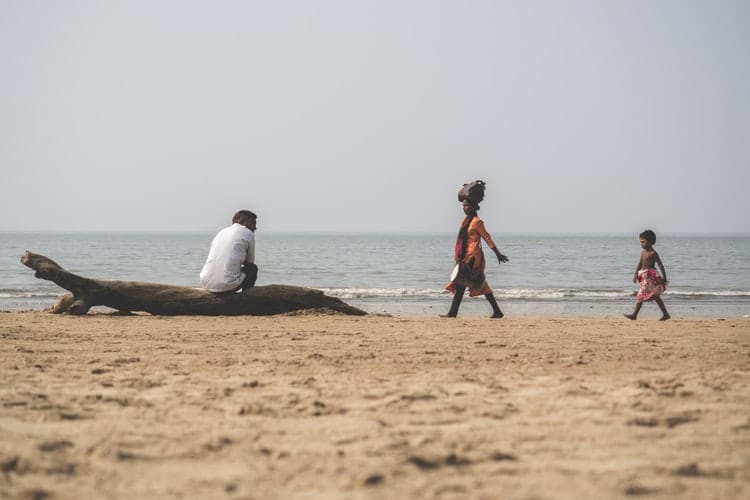 Closest Railway station: Santacruz, Andheri and Vile Parle (Western Line).
Closest metro station: D. N. Nagar.
3. Dadar Chowpatty
Dadar Chowpatty as the name suggests is situated in Dadar. It is a popular beach amongst college students and the nearby residents. Here you can have a magnificent view of the Bandra Worli Sea Link. Jogging, strolling and yoga sessions are the customary activities that take place.
Closest Railway station: Dadar (Western and Central Line).
4. Girgaum Chowpatty
One of the famous and most visited beach in the heart of South Mumbai adjoining Marine Drive. Girgaum Chowpatty is the go-to spot for every family goer on Sunday. You can enjoy the cool breeze while taking a walk or just relax on the sand. It is important that you do not venture near the water during the high tide. It is dangerous and should be avoided. This is the beach most often pictured with the Mumbai skyline.
Closest Railway station: Charni Road and Marine Lines (Western Line).
So if your next vacation spot in Mumbai, make sure to make time for a trip to at least one of Mumbai's attractive beaches where you can adore nature's beauty and succumb to the peaceful atmosphere. If you're from out of town and you're looking for a place to stay, check out Lalco Residency, suburban Mumbai's best-serviced apartment hotel. We are located just 15 minutes north of the airport and offer the best value for money in the city. Our 5-Star Services and many amenities make Lalco Residency the perfect home away from home for our guests.
For more details regarding bookings, you contact us at:
Call Us: +91 22 4276 4376
Call Us (toll-free): 18 0022 5757
WhatsApp: +91 91520 04708
Email Us: sales@lalcoresidency.com